Wendy Forster
Wendy has a Bachelor of Applied Science (Speech Pathology) and is a Certified Practising Speech Pathologist. She has over 35 years of clinical experience, having worked in acute, rehabilitation, domiciliary care and residential care settings. Wendy has specific experience and interest in both progressive and acquired neurological conditions, neuro-rehabilitation and palliative care. Wendy is committed to ongoing professional support and ensures that all staff at Adult Speech Pathology participate in  "Professional Self-Regulation" as part of their Speech Pathology Australia membership. Wendy is also passionate about staff education and development, offering training to carers, nurses, students and catering staff about dysphagia, modified texture diets and communication disorders.
Stephanie Heysen-Smith
Stephanie has a Bachelor of Speech Pathology and is a Certified Practicing Speech Pathologist. She has several years clinical experience working with adults with dysphagia and/or communication difficulties across community, rehabilitation and residential aged care settings.
She has a special interest in acquired and/or progressive communication difficulties and dementia. Stephanie enjoys working together with each individual and their family in a holistic, person-centred way to support them to achieve their goals and help maximise their quality of life.
Amy Higgins
Amy graduated from Flinders University in 2018 with a Bachelor of Speech Pathology. She is a Certified Practising Speech Pathologist. Amy has experience working with people with communication difficulties and dysphagia in the community and in residential aged care facilities. Her areas of interest include dysphagia management and supporting adults with progressive and acquired neurological conditions to enhance their communication. She is passionate about collaborative client centred practice and improving quality of life.
Daphne Mok
Daphne is multilingual speech pathologist with a focus on adult dysphagia. She has extensive experience in the acute and sub-acute care settings  and managing complex dysphagia in a Swallowing Disorders Clinic outpatient service. She provided multi-disciplinary care in collaboration with Gastroenterology, Neurology and Dietetics.
Daphne is proficient in Videofluoroscopy Swallow Study assessments and Fibreoptic Endoscopic Evaluation of Swallowing. She has previous peer-reviewed publications in dysphagia research journals and is interested in ongoing collaboration in clinical research.
Daphne speaks Mandarin and Cantonese.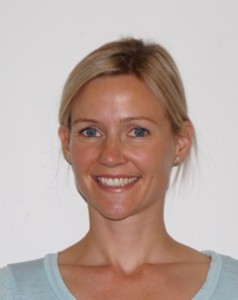 Anna Daniels (Anna is on leave until February 2021)
Anna graduated from the University of Sydney with a Bachelor of Applied Science (Speech Pathology) in 2009 and has been working with Adult Speech Pathology since 2010. She is a Certified Practising Speech Pathologist. Anna works in various hospital and nursing home settings across Adelaide and has a specific interest in dysphagia and communication difficulties in adults with neurological conditions. She greatly enjoys working in aged care facilities to improve quality of life for residents and to facilitate the general management of feeding and swallowing difficulties.